611 ByPass Self Storage in Doylestown, Pennsylvania strives to make moving easy and convenient.
We have a variety of moving supplies available for purchase.
Boxes

X-Large
Large
Medium
Small

Mirror
Wardrobe
Bubble Wrap Dispenser
Chair Cover
Clear Packing Tape
Damp Check
Dust Cover
File Box Flashlight
Moving Blanket
Mattress Covers
Packing Paper
Padlock
Sofa Cover
Tape Dispensers
Rental Supplies:
Hand Truck
Moving Blankets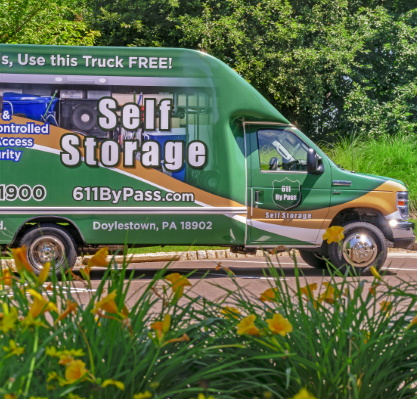 Complimentary Truck Rental
As an added convenience, 611 ByPass
Self Storage provides a free moving truck rental to our unit leasers*. To learn more about our complimentary truck rental, contact us today!
*Restrictions apply.